The Honeymoon

Here are some pictures of the honeymoon. We had a blast, which of course cannot be fully captured on camera. Here's a taste though, of the beautiful island that we viseted, and some of the things that we saw and did.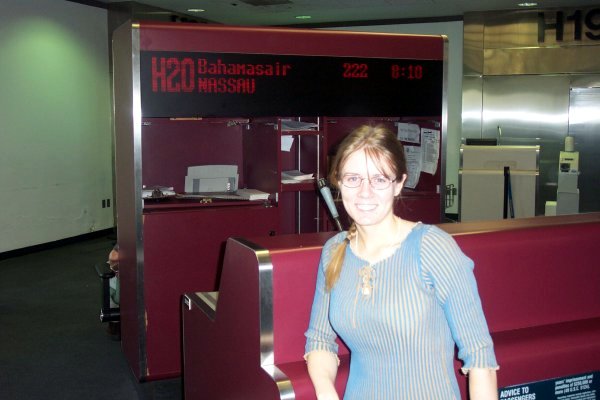 Danae first finds out where we are going.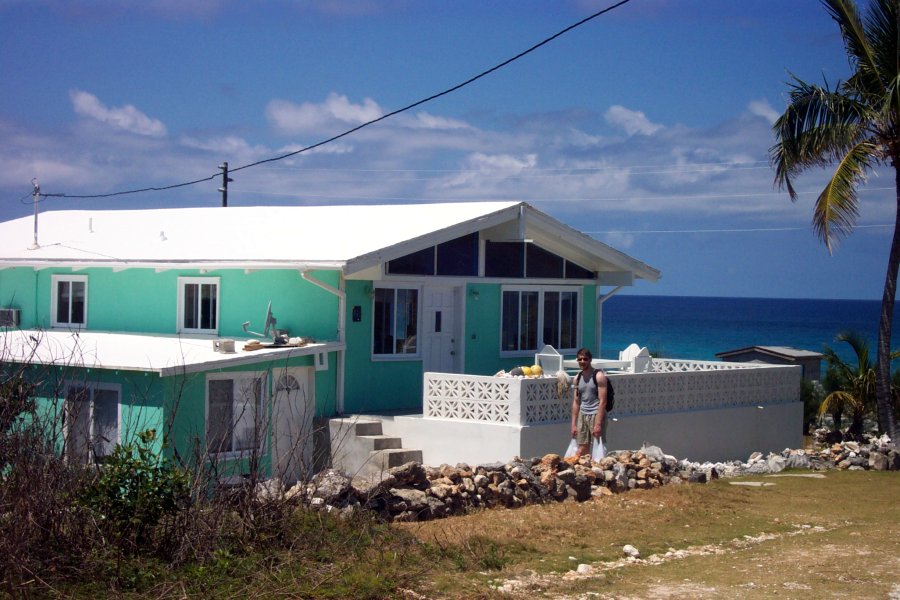 This is the house that we stayed at in the Bahamas.
We had it all to ourselves.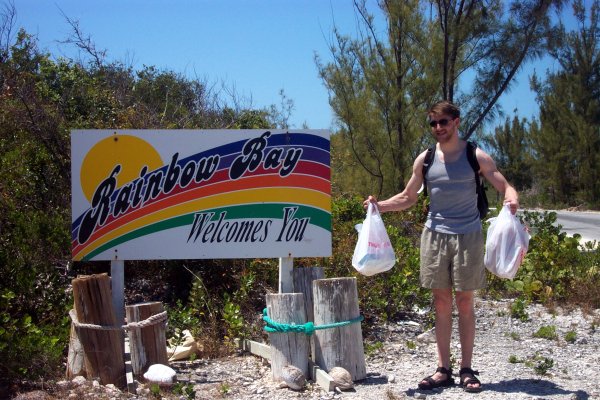 This is the comunity where we stayed.
Our first morning we walked to the store, which was 'just around the corner'.
The corner was a bit farther than we thought, but it was still very good... and hot.
This is us on the way back.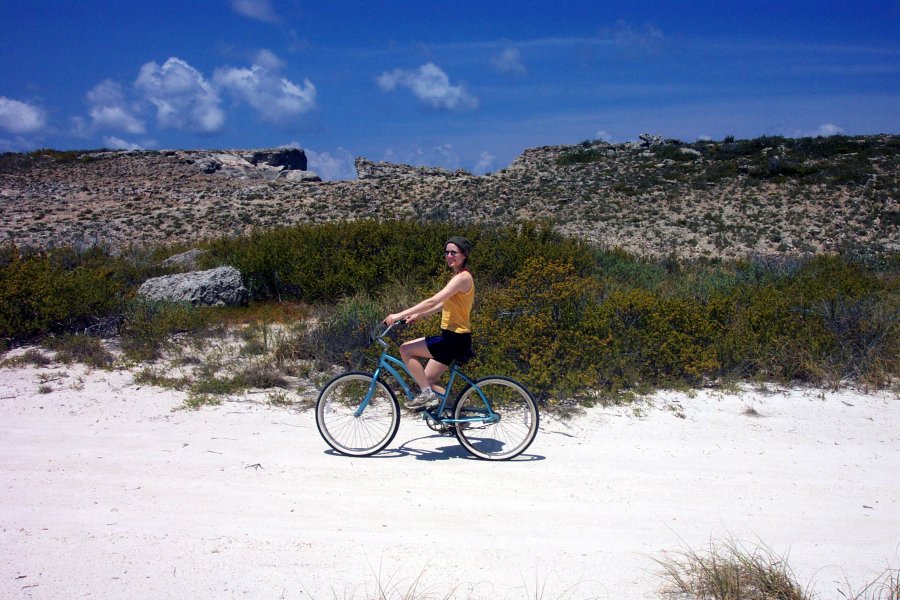 Perfect picture... we used the bikes that were at the house to visit the beaches and places that were closer to the house.
We did all our own cooking. Breakfast around noon, lunch when we felt like it, and BBQ'd dinner... before it got dark.

And we ate out once. One of us had a rack of ribs, and the other had breaded conch, guess who.

And of course, the major attraction... the ocean. Here I am, just come out of the Atlantic.

I think this was the most fasctinating creature... in the carribean.

And Danae liked the starfish... though there weren't that many of them.
Many many many fish.

Smile!

Many.

There was a cave, so we had to try it out. Of course, having only one light, we eventually chickened out and came back up for air.

This is another cave.
We found directions to it in the guest book at the house.
We waited out a rainshower in this one.

And the local fruit (and nuts?) were fun to find. This coconut was rotten, but the good ones we found were tasty.

Very thankful for sunscreen.

Land crabs, underwater crabs, albino crabs, hermit crabs. I only had the guts to catch the little hermit crabs though.

Straight out of a movie. We wanted to watch 'Pirates of the Carribean' the whole time we were there.

A beach neer the house. It was pretty blustery the last couple days we were there... note the long sleaves and pants.

Pretty flowers abounded. I think this is the most that we got in one picture... this is outside the one little gift shop that we visited.
Thank you for visiting our website!

Wedding Page